About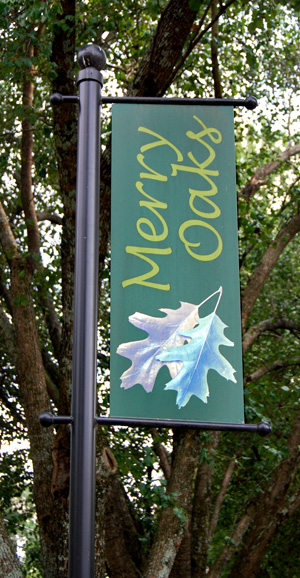 The Merry Oaks neighborhood was mostly developed in the late 1940s and 1950s, with brick ranch-style homes and wood bungalows, and it was known at that time as Country Club Hills because of its proximity to the Charlotte Country Club. When it was constructed, it was at the outer edge of Charlotte and was built on former farmland.
Many of the houses were built for servicemen returning from World War II. In the early 1990s, a new development of about 18 homes, Covington Court, was built off Merry Oaks Road. Currently there is a variety of homes ranging from about 900 square feet to about 2700 square feet. Some of the houses are occupied by the original owners who built the homes as young couples in the 1950's.
There are also several multi-family apartment complexes in the Merry Oaks neighborhood, both on Central Avenue and Eastway Drive. Merry Oaks also benefits from the area's influx of Asian and Hispanic residents, making it one of the most ethnically diverse neighborhoods in the entire city. Recently there has been an influx of young singles, couples and families who have discovered in Merry Oaks an affordable, close-in neighborhood with solid older homes, big trees, quiet streets and wonderful neighbors.
When the founding board members of Merry Oaks Neighborhood Association first proposed naming the Neighborhood "Merry Oaks", some neighbors protested. They said the real estate agents call it Country Club Hills, so why should we name it after a school? The board members thought Merry Oaks had more flavor, and wanted to distinguish it from the adjacent Country Club and Country Club Heights, from which we are separated by The Park Apartments. 
Now we have more justification for calling ourselves Merry Oaks. Silas Wolfe, a Civil War veteran who purchased a great expanse of land east of Briar Creek along Lawyers Road (now Central Avenue), chose to build his large family a house atop the hill where they could gaze over the fields toward the creek. The location? Where the Woodmere Condominiums now stand. The name of his estate?  Merry Oaks.  Flynwood Drive is named after his son, Flynn Wolfe. The Plummer house and the brick Renfrow house at Briar Creek and Central were both built by descendants of the Wolfes who had inherited pieces of the farm.